5 Celebrity Nude Photo Scandals That Should Never Have Been Scandals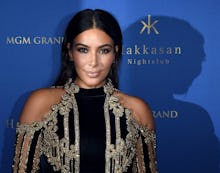 Celebrity nude scandals are a dime a dozen. You'd think we'd be over calling them scandals by now, but no: A photo of a star in the buff surfaces and the internet almost always loses its shit. Whether because everyone's a critic or because Twitter gives us the ability to shout whatever we want to from behind a wall of relative anonymity, celebrity nudes tend to polarize the public. 
Read more: Hacker Who Stole Nude Photos of Celebrities Pleads Guilty
But they shouldn't. Consider the way a naked photo makes its way onto the web: Either it's leaked without the subject's consent, or the subject makes the conscious decision to post. The former situation should warrant sympathy, because that could just as easily happen to most any adult human who's had a significant other in the digital age; the latter was their choice, and it's ours to look at or not. It is not, however, our place to slut shame. 
Whatever the case may be, the appearance of a naked body online — no matter how famous it is — shouldn't be treated as scandalous. Here are five instances that bear this out.
Kim Kardashian West
Kim Kardashian West is no stranger to a nude photo scandal. She's had a sex tape leak and not-infrequently posts nudie pics online, generally with a body-positive attitude that doesn't deserve the wrath it attracts. Case in point: Kardashian West's March 7 tweet featuring a censor-barred photo of her naked bod, which prompted the Twitterati to descend upon her. She clapped them back with a second nude, but it was too late: The whole thing had already erupted into an internet scandal — but it shouldn't have. As teen feminist Rowan Blanchard noted, Kardashian West's message — "be accepting of yourself" — is actually a pretty good one for women of all ages to hear.
Jennifer Lawrence
In 2014, Jennifer Lawrence was one of over 100 celebrity women to have their sensitive photos leaked in the "Fappening" fiasco. She summed up everything that was wrong with the hack pretty perfectly at the time: "Just because I'm a public figure, just because I'm an actress, does not mean that I asked for this. It's my body, and it should be my choice, and the fact that it is not my choice is absolutely disgusting," she said. 
"It is not a scandal. It is a sex crime. It is a sexual violation. It's disgusting. The law needs to be changed, and we need to change." 
Precisely — someone stole these photos. Let's not blame the victim, please. 
Brad Pitt
It's not just famous women who have to deal with unwelcome prying eyes (although they are far and away the more likely targets). In the 1990s, naked vacation photos of Brad Pitt were leaked to Playgirl. According to the New York Times, Pitt was vacationing with then-girlfriend Gwyneth Paltrow in St. Barthelemy when a photographer trespassed onto the grounds of their hotel and snapped shots of the actor in the buff. The photos then showed up in the Playboy counterpart, prompting Pitt to sue the publication. 
He won the suit, but the images circulated all the same. Again, it was a case of someone breaking the law to obtain compromising pictures of a celebrity without their consent. Again, it's a crime, not a scandal.
Scarlett Johansson
In 2011, Scarlett Johansson's email account was hacked, and photos intended for Ryan Reynolds, to whom she was married at the time, were stolen. Naturally, they wound up online — during the couple's split. As with Lawrence and Pitt, Johansson's photo leak was a crime. 
"I don't want to be a victim and say, 'Oh, well' and just hide my head in shame," she told Vogue. "Somebody stole something from me. ... It's sick." 
"When all those photos came out, of course I go out to dinner and think, 'goddamn it, these people have all seen my ...'" she continued. "That's terrible. You know what I mean? You can't not think that. Even if they haven't, you're paranoid."
Justin Bieber
Not so long ago, the world got an unsolicited look at Justin Bieber's penis when a dick paparazzo snuck pictures of him after a naked swim. Bieber was vacationing at the time. He was apparently unaware that he was being photographed, which puts his celebrity nude scandal in the crime category as the above. Unfortunately for Biebs, the situation only got weirder when his dad chimed in to congratulate his son on being well-endowed, entrenching the whole affair more deeply in "scandal" territory. However, the Canadian pop star didn't ask for any of this — he was just taking a dip. It was not a scandal; it was in fact an invasion of privacy.