Treating Anxiety and Depression Can Help The Economy in a Big Way, Global Study Shows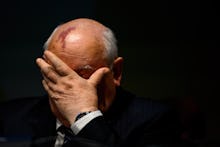 Researchers at the World Health Organization's Department of Mental Health and Substance Abuse have recently found a link between mental health disorders and the global economy, and in doing so, may have found a way to improve both.
According to a new study published in the Lancet Psychiatry, the more money spent towards improving the services and treatment for people that suffer from mental disorders like anxiety and depression, the more likely society is to see an increased ability to work and gain improved health benefits. 
"This analysis sets out, for the first time, a global investment case for a scaled-up response to the massive public health and economic burden of depression and anxiety disorders," the study states. 
The research team, led by study author and health systems advisor Dan Chisholm, used a metric to calculate the costs it would take to improve the health care for depression and anxiety disorders for 36 countries by the year 2030. However, the cost required to make this a reality were estimated by researchers to be $147 billion, or less than $10 billion every year from 2016 to 2030.
The $10 billion a year investment wouldn't be a waste: The researchers found that worker productivity over the proposed ramp up period (years 2016 to 2030) would see an estimated increase of 5%, amounting to $399 billion attributed to the 43 million extra years of life of the global population receiving treatment. The study also found that the improvement to health care would result in $310 billion in returns, on top of the estimated increase. 
"We know that treatment of depression and anxiety makes good sense for health and well-being; this new study confirms that it makes sound economic sense, too," WHO director-general Margaret Chan said in a statement, according to CNN. 
"We must now find ways to make sure that access to mental health services becomes a reality for all men, women and children, wherever they live."
Read more: Donald Trump-Induced Anxiety Is Real