3 Female Pornstars Who Shut Down Their Slut-Shamers in the Best Way Possible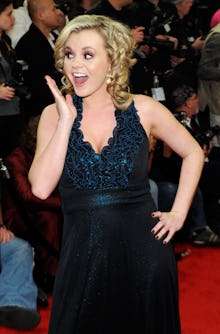 Among many of society's double-standards faced by women, slut shaming female pornstars while celebrating, or even envying, their male counterparts is one of them. 
But these three women who work in the adult film industry have shown the world exactly how to flip the scrip on the harmful and demeaning stereotypes associated with their jobs, part-time or otherwise. 
Belle Knox
The Duke University student whose real name is Miriam Weeks, faced a torrent of humiliation and bullying on campus and online after she was famously outed as a part-time porn actress, and took matters into her own hands, in an attempt to control the narrative.
With the media attention came an endless stream of people questioning her job choice, which she addressed on xoJane in 2014.
The answer is actually quite simple. I couldn't afford $60,000 in tuition, my family has undergone significant financial burden, and I saw a way to graduate from my dream school free of debt, doing something I absolutely love.
Bree Olson
Pornstar Bree Olson strongly encouraged women not to join the industry in a forthright Twitter post in June 2015, calling out the social and political bias female adult film actresses face. 
"When you do porn you automatically become a segregated part of society that is held to prejudice without the support of activists for your human rights," she wrote in her post. "Porn isn't bad — how people will treat you for the rest of your life is."
Olson explicitly called out the double-standard at the end: "People are very strange — even I am guilty of thinking something must be wrong with a woman if she did porn."
"As for the guys — don't worry — you'll get a high five and everyone will just assume you have a huge dick with lots of stamina."
Electra Rayne
Northwestern University student Electra Rayne discussed her decision to pursue a career in the porn industry. Rayne has said she wants to change the industry from within and use her recognition as a platform for discussing meaningful issues like women's public health.
She's helping organize Sex Week at NU where she will speak on a panel about sex workers.
"Sex shouldn't have a stigma and nudity shouldn't have a stigma," Rayne told the Daily Northwestern. "I don't like when people say, 'Oh, look at what she has to do,' because it makes it sound like if sex work is some kind of bad thing when it's just a job."
"I would like to get to the point where a newspaper can be like 'Porn star Electra Rayne opens up with issues about women's health' or something and people would listen to that," she added.