This Woman Rejected Her Tinder Date, So Naturally He Decided to Send Her Racist Texts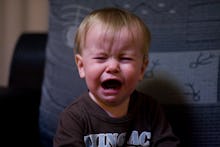 On Tuesday, the story of Asian-American college student Arielle Musa's terrible Tinder date went viral after her friend tweeted screenshots of his racist rants. 
After Musa, 21, said she didn't want to have sex with her Tinder date, whose first name is Endri (we're withholding his last name), he used a racial slur against Asians, then continued to hurl insults at her for several paragraphs. 
In an interview via Twitter DM, Musa said that when she first started chatting with Endri, he attempted to send her dick pics. After she asked him to stop, he apologized and she eventually agreed to go on a date with him. But he was just as obnoxious in person as he was on Tinder. 
"He definitely seemed full of himself," she said during a phone interview.
At first, Endri's outrage over Musa sexually rejecting him just made her laugh. 
"I'm not the type to get offended by people who don't know me," she said. "I don't know why I had to explain [that I didn't want to have sex with him] ... It seems like common sense to me." 
Musa hasn't heard from Endri since the story went viral, but Twitter users have bombarded her friend Tamara, who initially tweeted the screengrabs, with messages. Many of the messages are from men who are offended that the story portrays their gender in a bad light. One male user even implied that Musa seemed like an escort who "played" Endri, prompting Musa to publish the full transcript of the post-date conversation. 
Yet even though Musa's experience with her racist Tinder suitor has gone viral, such interactions are far from unusual. His outburst is part of a larger phenomenon of men lashing out at women who reject their sexual advances, in abusive and even sometimes violent ways. 
Musa's experience is far from exceptional — in fact, it illustrates what dating is like for many young women across the country. 
h/t ATTN