11 Tweets That Explain Why Men Should Be Feminists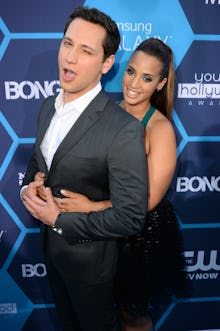 To be a feminist or not to be — that is the question for some men across the nation, apparently debating whether proudly supporting women's rights will land them in hot water in locker rooms, where they could be lambasted for such preposterous acts.
Luckily for them, however, the definition of feminism does not equate to belittling men or undermining their capabilities in any way: In fact, a true feminist does quite the opposite. 
According to Merriam-Webster, the definition of feminism is "the belief that men and women should have equal rights and opportunities." To be clear, nowhere in there does it say "to reject the idea that men are as important as women, and therefore need to be removed from society." Fear not, males of the world: Feminists are not trying to kill you. They're only working to extend the same privileges you have to those who don't. 
"I can't be the only one who was a little disappointed when I found out that feminists don't actually want to kill all men," one Twitter user cleverly wrote. Others across social media have started to awaken (aka are now woke AF) in regards to what feminism truly means. 
And they're recruiting the help of men to support the movement:
Feminists don't hate men, in case that wasn't already clear.
To ultimately achieve equality across the board, men need to support feminism.
Another great reason men should be feminists? Their daughters:
And you shouldn't GAF what those anti-feminists say: