Target Will Allow Customers to Use Bathroom That Fits Their Gender Identity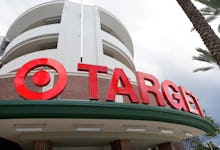 For many Americans, using the bathroom at Target just got a lot less stressful. 
In response to the recent wave of anti-LGBTQ legislation that forces residents of states like North Carolina to use the bathroom that matches their sex at birth, instead of their gender identity, retailer Target announced in a statement that they support people using whatever bathroom suits their gender identity. 
"In our stores, we demonstrate our commitment to an inclusive experience in many ways," the statement reads. "Most relevant for the conversations currently underway, we welcome transgender team members and guests to use the restroom or fitting room facility that corresponds with their gender identity." 
The statement cited inclusivity as a core company value several times: 
"Inclusivity is a core belief at Target," it reads. "It's something we celebrate. We stand for equality and equity, and strive to make our guests and team members feel accepted, respected and welcomed in our stores and workplaces every day."
Target also declared support for the federal Equality Act, which protects LGBTQ individuals from discrimination.
Target doesn't just talk the talk when it comes to inclusivity. 
In August, the corporation announced it would no longer label toys by gender, and the company embraced the use of plus-size male models before it was in vogue:
Target also joins other corporations who have spoken out against North Carolina's HB2 and other legislation resembling the bathroom bill. 
PayPal protested the bill by refusing to expand hiring in the state while a Georgia Kroger reminded customers of the need for a unisex bathroom. 
Reactions to the Target statement were mixed. 
One person wrote simply, "Thank you, Target!" 
But another wrote, "That means I won't be using your bathrooms or dressing rooms in the future. May have to rethink some other things too." 
Read more: This Kroger Grocery Store in Georgia Just Shut Down Unisex Bathroom Haters With a Sign