Fans Remember WWE Star Chyna as Feminist Icon With #ChynaTaughtMe on Twitter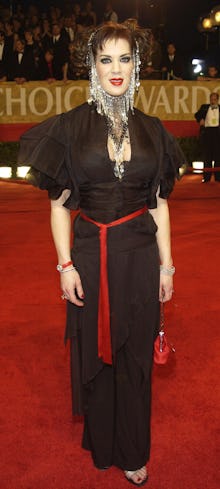 Joan Laurer, the wrestler better known as Chyna, was found dead in her apartment on Wednesday in Redondo Beach, California, the WWE star's official website confirmed. The cause of the 46-year-old entertainer's death is under investigation; authorities do not suspect foul play, according to the Los Angeles Times. 
"It is with deep sadness to inform you that we lost a true icon, a real life superhero. Joanie Laurer aka Chyna, the 9th wonder of the world, has passed away," read a statement on her website. "She will live forever in the memories of her millions of fans and all of us that loved her." 
After news of her death broke, many of Chyna's fans took to Twitter to remember her as a trailblazer for women in wrestling, using the hashtag #ChynaTaughtMe.
Many highlighted that Chyna didn't conform to societal norms of female beauty, but that didn't stop her from breaking barriers for women.