How to Stream Prince's Music Online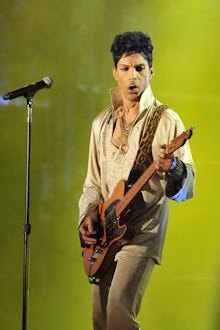 Pop music legend Prince died on Thursday at the age of 57.
If you want to listen to Prince's music in his honor, you're not alone, but you won't find his classics like "Purple Rain" and "When Doves Cry" on Spotify or Apple Music. In fact, Spotify only has one of his own releases, 2015's "Stare." 
Prince released his last album on Jay Z's Tidal and pulled his music from other streaming sites at the time.
Today, you can find his songs on Tidal, iTunes and Google Play. There are a few live performances on YouTube, too.
You can also turn on the radio. 
Minnesota radio station the Current is playing Prince for the rest of the day, and you can listen online.