This Series of Tweets Perfectly Illustrates What Prince Meant to His Fans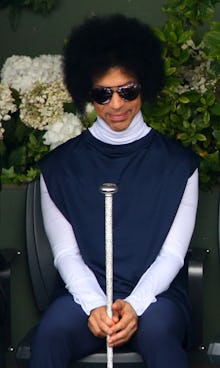 Fans were quick to mourn the death of musical legend Prince, who was found dead at his Paisley Park estate in Chanhassen, Minnesota, on Thursday. The seven-time Grammy winner was 57 years old, and had a "bad bout of flu" just last week. 
Among the many who expressed their condolences for the musician born Prince Rogers Nelson, was entrepreneur Anil Dash, who goes by username @anildash on Twitter. In a series of sweeping tweets, Dash managed to sum up the prolific singer's influence on the world, which spans past his music and into his personal flamboyant style and pioneering relationship with the internet.
Dash attributed Prince's success to his ability to master new things before they were even normalized themselves. "He always, always optimized for control," Dash tweeted.
"Goodbye, Prince," Dash started. "I am so thankful for all you made, and all you did, and the example and inspiration you've been for me. I love you." 
Dash was a big fan of Prince, saying he had seen the singer-songwriter 15 times live. While never having personally spoken to him, Dash claimed Prince direct messaged him a few times.
Dash called Prince "musically gifted," pointing out his mastering of many instruments and technologies, often before many others. 
He also called Prince's music "political" and representing serious issues, such as AIDS. 
Dash's reminded people that Prince has held influence in the last three decades of the world's top pop music.
Prince himself had 39 albums to his name and had sold over 100 million records, making him a cultural icon whose sound will continue to be reckoned with.