This Female Engineer Faced So Many Death Threats Her Company Hired a Private Investigator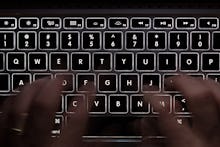 Women remain unwelcome in the tech industry.  
An email from Docker CEO Ben Golub reveals that one of his female employees was receiving so much external harassment from online trolls the company hired a private investigator to try to sort the issue out. 
How it all started: Docker, a platform developers use to build applications, once employed an engineer named Jessie Frazelle. In her time at Docker she became something of a brand ambassador for the company, speaking at conferences, contributing code to and frequently writing about Docker's software. As one fan put it, Frazelle "is the best thing that ever happened to Docker."
Endless harassment: As she became more widely known, internet trolls started attacking her. Last year, Frazelle's patience began to wane. In a blog post July 2015, she elucidated how "fucked" the tech industry is:
Ever since I started speaking at conferences and contributing to open source projects I have been endlessly harassed. I've gotten hundreds of private messages on IRC and emails about sex, rape and death threats. People emailing me saying they jerked off to my conference talk video (you're welcome btw) is mild in comparison to sending Photoshopped pictures of me covered in blood.
In March, she left Docker to join Mesosphere, which runs an organizational system for data centers. At the time, she didn't say if the move was related to the online abuse she was receiving. 
Nearly a month later, Twitter user Charity Majors alleged that Frazelle had left Docker because the company didn't come to her aid when she was under assault. 
Golub quickly piped up to say that Docker had been very supportive — going as far as to hire a private investigator and turning to law enforcement for help.
Frazelle has not substantiated claims that Docker was negligent in her time of need. But she did have this to say:
Just one of many: Frazelle is far from the first woman to bear attacks from the internet's most hostile denizens. Zoe Quinn, Ellen Pao, Zelda Williams and Anita Sarkeesian are a few of the many women who regularly endure harassment on the net.  
But what is most troubling about Frazelle's situation is that she is just a woman doing her job well. In exchange for a little bit of limelight earned by being good at what she does, she gets death threats. Worse still is that in an industry so preoccupied with disrupting antiquated systems, no one has figured out a way to upend trolls and the legal system that frequently fails to bring them to justice.   
h/t Business Insider