Microsoft Wants to Store Data in Synthetic DNA to Replace Hard Drives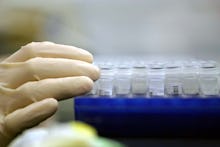 Tech startup Twist Bioscience, which focuses on DNA synthesis technology, announced on Wednesday it is embarking on a new initiative with Microsoft and the University of Washington to ultimately help Microsoft store digital data in synthetic DNA.
Microsoft has purchased 10 million long oligonucleotides from Twist Bioscience with the ambition of encoding vast amounts of data in the synthetic DNA. 
Read more: Meet the College Student Whose Homegrown Gene Lab Aims to Hack Human Intimacy
Synthetic DNA data storage is superior to current storage methods in two ways: Much more data can be contained in a much smaller amount of space, and the data can remain intact for at least a millennium (current technology's limit is a few decades), according to the New York Times.
"Today, the vast majority of digital data is stored on media that has a finite shelf life and periodically needs to be re-encoded," Twist Bioscience CEO Emily Leproust said, according to Morningstar. "DNA is a promising storage media, as it has a known shelf life of several thousand years, offers a permanent storage format and can be read for continuously decreasing costs."
Speaking to TechCrunch, Leproust put it in different terms: Using DNA, "you could fit all the knowledge in the whole world inside the trunk of your car." 
Mind. Blown.