Here's How to Make Banana Peel Tea, a Natural Sleep Aid and Anxiety Remedy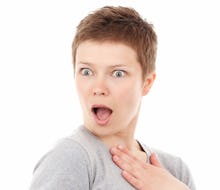 Pixabay
If you love eating bananas or drinking them in smoothies, you're in luck!
Banana peel tea is the next frontier of banana appreciation. It's a cinch to make and you can do it at home.
It's so easy!
According to the good people over at WikiHow, all you have to do is freeze ordinary organic banana peels for an hour, let them thaw out, bake them for another hour to kill off any bacteria, and blend up what's left. Then seep those granular fibers in boiling water and pour the contents into a mug using a sieve. 
Even easier, you can just boil the peels directly and drink the contents that are left over. 
OMFG TOTES EASY!
And, believe it or not, banana tea isn't just delicious — it also comes with a number of potential health benefits. Because of high amounts of the amino acid tryptophan, the tea is often used as a natural sleep aid and can play a part in alleviating anxiety. The peel also has three times the amount of magnesium normally found in a typical banana, which can assist in digestion and maintaining healthy bones.
SO DRINK UP