What's Coming to Hulu in May? Here's a Complete List of Movies and Shows You Can Stream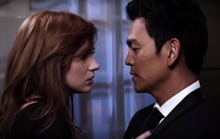 "It's gonna be May," which means many shows in the regular 2015-2016 season are starting to wrap up. As such, many shows that are typically uploaded to Hulu will stream their season finales, including Hulu original, The Path. A plethora of other titles will also be heading to Hulu in May. 
Highlights include the canceled-too-soon Selfie, TBS' Angie Tribeca, as well as a slew of James Bond films like Diamonds Are Forever with Sean Connery and Goldfinger with Pierce Brosnan. The fourth season of Inside Amy Schumer will start appearing on Hulu on a staggered schedule, after premiering on Comedy Central on April 21. Finally, the 2016 Billboard Music Awards will re-air on Hulu after its live telecast on May 22. 
Read more: Here's What's Coming to (and Leaving) Netflix in May
Here's a full list of all the movies and shows you'll be able to stream on Hulu starting in May:
May 1
Selfie: Season 1
Drop Dead Diva: Seasons 1 to 6
The Client List: Seasons 1 and 2
Ruff-Ruff, Tweet and Dave: Season 1 (PBS)
Almost Royal: Season 1 (BBC)
Banana: Season 1
Being Erica: Seasons 1 through 4
Bluestone 42: Season 3
Cucumber: Season 1
DCI Banks: Seasons 1 through 3
Dead Boss: Season 1
Him & Her: Seasons 1 through 4
Horrible Histories: Seasons 5 and 6 
In the Flesh: Seasons 1 and 2
Jane Eyre: Complete miniseries (2006) 
Line of Duty: Season 3
Miranda: Season 4 – the finale
New Tricks: Season 12
Stella: Season 5
The Passing Bells: Season 1
The Shadow Line: Season 1
Threesome: Seasons 1 and 2
Top Gear USA: Season 4
Uncle: Seasons 1 and 2
Up the Women: Seasons 1 and 2
Chinese Box
Die Another Day
Election
Ghost World
Incident at Loch Ness
Men with Brooms
Mystery Team
Standing in the Shadows of Motown
Airplane II: The Sequel
Airplane!
Benny & Joon
Best Seller
Bitter Moon
Blue State
Body Count (aka Below Utopia)
The Bounty
Bully
Code 46
Coming Soon
Danny Roane: First Time Director
Diamonds Are Forever
Dream a Little Dream
Dream Lover
Fall Time
A Feast at Midnight 
Finder's Fee
A Fistful of Dynamite
Frankenstein
Goldfinger
Hoodlum 
Live and Let Die
The Living Daylights
Man With The Golden Gun
Meet Wally Sparks
Mistress
The Mod Squad
Never Say Never Again
Octopussy
The Red Violin
She's Having a Baby
Slow Burn
Southie
The Spy Who Loved Me
The World is Not Enough
You Only Live Twice
May 2
Gay For Play Game Show: Series Premiere
May 3
Houdini and Doyle: Series Premiere
Not Safe with Nikki Glaser: Season 1 finale
Yago: Series Premiere
May 4
Suspect: Season 1 finale
May 5
Garbage Time With Katie Nolan: Season 3 premiere
The Dude Perfect Show: Series premiere
May 6
Hot Pursuit
May 7
Angie Tribeca: Season 1
May 8
Murder in the First: Season 2
Atlantis: Season 2
May 11
Grandfathered: Season 1 finale
The Grinder: Season 1 finale
New Girl: Season 5 finale
Broad City: Season 3 finale
May 12
Inside Amy Schumer: Season 3 premiere
May 13
The Last Ship: Season 2
Scandal: Season 5 finale
The Vampire Diaries: Season 7 finale
Like Someone in Love
May 16
The Last Man on Earth: Season 2 finale
Once Upon a Time: Season 5 finale
The Family: Season 1 finale
Quantico: Season 1 finale
Where Hope Grows
May 17
Gotham: Season 2 finale
Castle: Season 8 finale
Jane the Virgin: Season 2 finale
May 18
Chicago Med: Season 1 finale
Chicago Fire: Season 4 finale
Hotel Hell: Season 3 premiere
Coupled: Series premiere
Port Protection: Season 2 premiere
Catfish: Midseason Finale (Season 5)
Marvel's Agents of Shield: Season 2 finale
May 19
Empire: Season 2 finale
The Middle: Season 7 finale
The Goldbergs: Season 3 finale
Modern Family: Season 7 finale
Black-ish: Season 2 finale
May 20
Grey's Anatomy: Season 12 finale
The Catch: Season 1 finale
DC's Legends of Tomorrow: Season 1 finale
The 100: Season 3 finale
Southern Justice: Season 3 premiere
May 21
Shark Tank: Season 7 finale
The Originals: Season 3 finale
Keeping Up with the Kardashians: Season 11
The Real Housewives of Orange County: Season 10
May 22
Party Over Here: Season 1 finale
May 23
2016 Billboard Music Awards
Bob's Burgers: Season 6 finale
Family Guy: Season 14 finale
The Simpsons: Season 27 finale
Bordertown: Season 1 finale
America's Funniest Home Videos: Season 26 finale
May 24
The Bachelorette: Season 12 premiere
Blindspot: Season 1 finale
Tres Veces Ana: Series premiere
Cooper Barrett's Guide to Surviving Life: Season 1 finale
May 25
The Path (Hulu Original): Season 1 finale
The Voice: Season 10 finale
The Challenge: Rivals III: Season 28 premiere
Fresh Off The Boat: Season 2 finale
The Real O'Neals: Season 1 finale
Dancing with the Stars: Season 22 finale
The Flash: Season 2 finale
May 26
Wayward Pines: Season 2 premiere
Rosewood: Season 1 finale
Nashville: Season 4 finale
Law & Order: SVU: Season 17 finale
Chicago P.D.: Season 3 finale
Arrow: Season 4 finale
Supernatural: Season 11 finale
May 27
Clarence: Season 1
Agent X: Season 1
Age of Adaline
Run & Jump
May 30
Missing Dial: Series premiere
May 31
So You Think You Can Dance: Season 13 premiere
Mygrations: Series premiere