This Book Is the Perfect Antidote for Every Feminist Parent Sick of Disney Princesses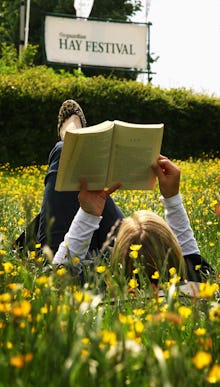 Completely over Disney princess feminism?
An upcoming book titled Good Night Stories for Rebel Girls aims to provide young girls with real-life role models, each boasting accomplishments slightly more varied than finding the hunk of their dreams. A Kickstarter campaign to promote the title has raised over $95,000 as of Saturday afternoon, more than twice the $40,000 goal.
The book features real-life female heroes like "the Brontë sisters, Frida Kahlo, Serena Williams and U.S. Supreme Court Justice Ruth Bader Ginsburg. ... game-changing women have influenced the world themselves," reported the Huffington Post.
According to the Post, each page is also illustrated by "a different woman from a different part of the world."
Here's a sample of some of the pages posted on their Kickstarter page:
"Gender stereotypes permeate every aspect of our culture," co-creator Elena Favilli told the Post. "We constantly urge ourselves to 'lean in' and books on female empowerment proliferate on our shelves ... but they come far too late."
h/t Huffington Post