Women Feel Their Sexiest at 34 Years Old, According to Study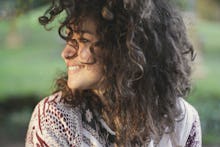 Get the five stories that will challenge you to rethink the world by signing up for MicCheck Daily.
A new study asked women to share how sexy they felt at different ages — and the overall "sexiest age" turned out to be mid-thirties, specifically 34 — which means Beyoncé may really be feeling herself right about now.
The study was conducted by U.K. clothing retailer House of Fraser, NBC's Today reported, and included 2,000 British women, according to the Sun. Of the women surveyed who were in their thirties, 64% credited their sexy feelings about themselves to being "more confident with age," and 34% said it was because they were in a "better relationship."
The results of the study are especially interesting considering the disturbing number of teenage girls and young women who seem to be dramatically unhappy with their bodies. In April, the New York Times reported a startling 80% rise in the number of teenage girls undergoing labiaplasty, or cosmetic surgery to "trim or shape" the labia, from 2014 to 2015.
The 30-somethings who were surveyed for the House of Fraser study also reported that "feeling sexy came down to them being more confident in the bedroom — as well as having higher sex drive than when they were younger," reported the Sun.
"It's great to see from the results of our research that so many women feel confident and sexy whatever their age," said a spokeswoman from House of Fraser, according to the Sun. "However it is interesting that 34 is the age we feel at the pinnacle of our sexual confidence."
Read more: Why Are So Many Teenage Girls Getting Genital Cosmetic Surgery?