Brazil Is Building the Sex-Positive "Erotic Theme Park" of Your Dreams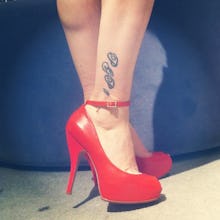 A group of Brazilian businessmen is trying to make a "sex theme park" happen. 
The New York Times reports that ErotikaLand — an adult theme park entrepreneurs hope to build near São Paulo by 2018 —  will feature an "erotic sculpture park," "bumper cars designed like genitalia" and "a snack bar serving aphrodisiac recipes" (whatever that entails).
ErotikaLand investor Paulo Meirelles said on the would-be park's website that the designers' "intention is to make the site an international tourist spot." The website indicates the park will also feature various exhibits of erotic art, go-go performers and a nudist pool. 
Alas, the Times reports there is pushback from activists concerned about "debauched individuals" being drawn to the area. A member of the area's Christian Socialist Party expressed his concerns to reporters last December.
"We cannot be known as the capital of sex," Matheus Erler said. (Of course, Brazil's estimated 1 million sex workers would probably argue that it's not exactly the most puritanical country to begin with.) 
Meanwhile, ErotikaLand is arguing the park hopes to be sex positive, with investors saying the park will contain "a museum exploring the history of sexuality," as well as employees distributing condoms to promote safe sex. Unfortunately, they also stressed it will be a fuck-free zone, with horny customers having to check into a nearby motel (or, y'know, go home) if they want to actually cap the day off with an orgasm.
So will ErotikaLand ever come to be? Only time will tell. But one thing is certain: If you and your family are theme park aficionados, you should probably leave the kids at home. 
h/t the New York Times