10-Year-Old Boy Becomes Youngest Person Ever to Hack Instagram, Earns $10,000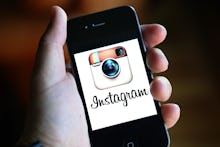 A 10-year-old boy from Finland who has been identified only as Jani is the youngest person to hack Instagram, an achievement that has earned him a $10,000 reward from its parent company Facebook. And he's not even old enough to have an account himself. 
When testing out harmful code, Jani discovered that he was able to delete anyone's comments from any posts despite not even having an account. "I could have deleted anyone's — like Justin Bieber's for example — comments," Jani told Helsinki newspaper Iltalehti, according to the Guardian.
The reward was a part of Facebook's "bug bounty" program, in which people have been able to report flaws to the company about its platforms since 2011 (Facebook purchased Instagram in 2012). To date, over $4.3 million has been given out to more than 800 people, many of whom are teenagers.
The previously youngest hacker in the "bug bounty" program was 13.
Jani, whose dream job, says the Guardian, is to work in information security, learned to code from tutorials on YouTube.
And, because he's 10, Jani has said he will use the money to purchase a bike and a football. We're just glad to hear he's not hatching his world domination scheme... yet.
Read more: The One Hack That Will Make All Your Instagram Shots Look Annoyingly Perfect