Hollywood Could Be Giving Us a Slenderman Movie — And Nightmares Forever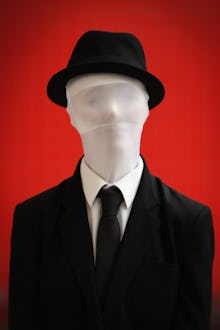 The Slenderman is arguably one of the most terrifying monster iterations to come native to the internet. With all the video game playthroughs, fan-made videos and one terrifying attempted murder, it's surprising we haven't seen Hollywood dip its fingers into the Slenderman pot yet. 
That could soon change, as Comicbook.com is reporting that the production studio Screen Gems is now working on a film. The details are sparse, with the only notable information being that horror screenwriter David Birke wrote the script and it's set to begin production in fall 2016. Still, if there's any studio that would helm such a film, Screen Gems is a good bet. They've also brought audiences the likes of The Exorcism of Emily Rose, Hostel and the Carrie remake — all disturbing in their own right. 
This isn't the Slenderman character's first foray into film and television, just the first fictitious narrative from a major studio. HBO currently has a Slenderman documentary to be released later this year, Beware the Slenderman, which centers around the 2014 case of two 12-year-old girls who were charged with attempted first-degree homicide for attempting to kill their friend. When asked why, they said they did it for the Slenderman. 
But what exactly is the Slenderman? In most cases, he is depicted as being incredibly tall, wears a black suit and has no facial features. As for what he does? It's delightful. He stalks children in the woods.  
Read more: HBO's Slenderman Documentary Shows the Horrifying Influence the Internet Has on the Psyche