A Michigan City Attorney Called an Alleged Rape Victim a "Whore" In an Email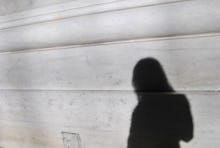 Elise Hilton's daughter was 16-years-old when a group of strange men allegedly plied her with alcohol and gang raped her for two days. When the girl, who reportedly has the cognitive functioning of a third-grader, was finally able to escape, a sexual assault examination found signs of abuse and intense physical trauma. 
But according to a former city official in the family's town of Grand Rapids, Michigan, the developmentally disabled victim wasn't attacked — rather, she "ran away from home to become a crack and heroin whore." 
In a message reportedly sent from her government email account in March 2015, former Grand Rapids City Attorney Catherine Mish claimed the January 2012 attack on Hilton's daughter was actually an "escapade in trading sex for drugs." 
The email, which was originally obtained by Michigan Capitol Confidential, not only refers to the rape victim as a "prostitute," but also describes Hilton as a "hypocrite" for suing the Grand Rapids Police Department, as well as the city, for failing to investigate her daughter's assault. Mish reportedly sent the message to a private citizen who was unaffiliated with the sexual assault case, in an apparent effort to denigrate Hilton not for her lawsuit, but for an entirely separate matter. (We've reached out to Mish and will update if we hear back.) 
According to the Huffington Post, Hilton and her husband decided to file a lawsuit against Grand Rapids law enforcement after prosecutors declined to press charges against multiple suspects in their daughter's attack. Local police also refused to look into the rape after an officer interviewed Hilton's daughter for 20 minutes and determined her accusations were false, despite signs the girl had been "repeatedly and brutally sexually assaulted." 
"[My daughter] was taken to an emergency room, where they discovered she had sustained a lot of trauma. They removed a two-inch bottle cap from her cervix," Hilton said. "[The officer] told me he thought she was lying. He said her story did not make any sense — that she was not sequencing events correctly." 
Hilton says she told police her daughter typically cannot sequence events accurately. (For what it's worth, remembering the specifics of a traumatic event is often an issue for sexual assault survivors as well.) The police department, however, concluded there was "nothing for them to investigate," prompting Hilton to take legal action. 
At the time of the legal complaint, Hilton was working for a nonprofit organization called, the Acton Institute, which was embroiled in a tax dispute with the city — a conflict in which Mish, the city attorney, was deeply entrenched. The attorney's ire over the Acton dispute seems to be what prompted her to refer to Hilton's daughter as a drug addict and "whore" by email, in correspondence a Capitol Confidential reporter discovered by chance while covering the tax conflict. 
"It's clear that if the city attorney felt this way about my daughter, they weren't going to waste time investigating what happened to her."
"The young woman did not run away from home to become a crack and heroin whore because of anything done by the City of Grand Rapids or the GRPD," Mish reportedly wrote of Hilton's daughter. "We did not raise her and did not influence her life choices in this regard. The hypocrisy of the Acton Institute and its employees is simply amazing." 
Hilton, whose lawsuit against the city was recently dismissed, received a copy of Mish's email from the Michigan Capitol Confidential reporter who initially discovered it. She plans to use the message in a petition to have her case reinstated, because as she told the Huffington Post, "It's clear that if the city attorney felt this way about my daughter, they weren't going to waste time investigating what happened to her." 
Unfortunately, that conclusion can be applied not just to Hilton's daughter, but to countless other survivors of sexual assault. Rape victims are routinely blamed for their attacks, while the perpetrators of sexual violence are absolved by the courts or even protected by their communities. 
Despite false accusations of rape occurring at exceedingly low rates, survivors are often disbelieved by law enforcement officials, punished by their schools or shamed for their actions; sometimes they're even told that, legally speaking, their rapes weren't actually crimes. They might also have fingers pointed at them by their assailants, the media, politicians or members of the justice system, like Mish.  
Comments like those of the city attorney might be rooted in a personal grudge, but they are also tied to a larger culture of blaming survivors for sexual violence instead of the people who actually commit it — or, to put it more concisely, of conflating the term "crime victim" with "crack and heroin whore." Mish's email didn't just send a message about a single rape survivor -- it epitomized the message our culture sends about all of them. 
h/t Huffington Post