Drug Agents Collected Tons of Phone Records — This Group Is Trying to Make Them Public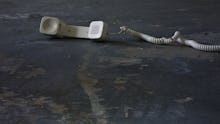 The Electronic Frontier Foundation is going in front of a federal judge Thursday in an attempt to persuade the court to reveal details about a stockpile of phone record data used by the Drug Enforcement Agency.
The database is called "Hemisphere" and is even more expansive than the National Security Agency's data cache, according to the New York Times report that first revealed the initiative.  
What is Hemisphere? The 2013 report described how the DEA was paying AT&T to embed its employees in drug enforcement units around the country so agents could have on-demand access to phone records. According to the New York Times, AT&T employees could supply DEA agents with information about any calls that passed through an AT&T switch dating back as far as 1987, along with location data. 
The Obama administration acknowledged the existence of the program, but said like the NSA, the DEA doesn't actually house the data — AT&T does. The DEA can only query data through the communications company. 
Questions loom: Though the report was illuminating, there is still much unknown about the scope of the program. How many phone records have been collected? Is Congress overseeing this program? 
The EFF says its sent a Freedom of Information Act request, but only received "heavily redacted" documents. 
The hearing: At this week's hearing, EFF attorney Adam Schwartz will argue that the government is misusing public records law to keep details about the Hemisphere program secret. The effort could compel the court make Hemisphere data public. The hearing will take place 10 a.m. Thursday in San Francisco's U.S. District Court.