Superbugs Could Soon Kill Someone Every 3 Seconds, According to New Report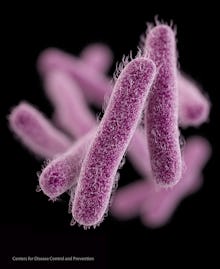 A report published Thursday by the United Kingdom-commissioned Review on Antimicrobial Resistance offered a grim projection: Unless billions are put toward revising antibiotic use worldwide, one person every three seconds will die from antimicrobial resistance or AMR.
In 2014, U.K. Prime Minister David Cameron told the BBC antibiotic resistance is cause for concern that humanity will soon be "cast back into the dark ages of medicine."
As many as 700,000 people die annually from AMR and, without meaningful intervention, that number could rise to an annual 10 million, said economist Jim O'Neill who authored the review.
Read more: Meat Is Killing Us, According to Science
"Even at the current rates, it is fair to assume that over one million people will have died from AMR since I started this review in the summer of 2014," O'Neill wrote in the report's forward. 
Among the report's recommendations are education initiatives to spread the word about the overprescription of drugs, rewards for companies that develop medicine to which bacteria aren't already resistant and diagnostic technology which can help curb the use of antibiotics.
In the United States, a recent report indicated that about one-third of the antibiotics doctors prescribe are unnecessary. In China, overuse of the antibiotic colistin has created a drug-resistant E.Coli strain in the animals that country eats. 
The continued abuse of antibiotics could prompt a return to an era where childbirth and routine surgery become "life-threatening," and visits to the doctor's office are prohibitively expensive. In both human and economic terms, the cost of inaction is staggering.