Japanese Pop Star Mayu Tomita Stabbed Over 20 Times by Man Who Stalked Her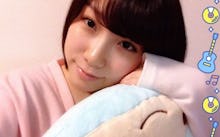 Japanese pop star and college student Mayu Tomita is in critical condition after being stabbed over 20 times in the neck and chest on Saturday, allegedly by a man who stalked her. Since the stabbing, she has yet to regain consciousness. 
Authorities say Tomohiro Iwazaki ambushed 20-year-old Tomita before a fan event, demanding to know why she returned a wrist watch he had sent to her in January. Police arrested 27-year-old Iwazaki at the scene, where he admitted to wanting to kill Tomita with a pocket knife.
"I lost my temper because she didn't clearly answer," he said, according to the BBC.
Last month, Tomita had notified police about Iwazaki after she noticed his fanatical comments and messages about her on various social media platforms. Although his accounts are now suspended, Iwazaki had recently tweeted out that Tomita was "looking down upon him," according to NBC.
Tomita was a part of recording Secret Girls, a webseries about five girls who "lead secret lives as J-pop stars," according to NBC. 
In 2014, a man attacked two members of J-pop girl group AKB48, reportedly with a saw, at another meet-and-greet. 
Read more: There Should Be No Distinction Between Stalking and Cyberstalking