The SleepBus Is an Inexpensive Way to "Teleport" Across California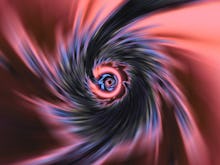 A new company has come up with a way to "teleport" you from city to city — without the potential for transporter accidents.  
The SleepBus shuttles sleeping passengers between Los Angeles and San Francisco. "It would basically be like you teleported to L.A." SleepBus cofounder Tom Currier told Inc. magazine in an interview last month. "It would be cool." 
Buses leave at 11 p.m. and arrive sometime after 5 a.m. the next morning. Passengers are allowed to keep sleeping on the bus until 9 a.m., according to the company's site.
Each rider on the SleepBus gets their own bunk with bedding provided by Casper, according to Inc. Pictures of the bus' interior reveal a lamp and outlets. 
There's also a community sitting area and free Wi-Fi.
Tickets aboard the SleepBus cost $48 each way — cheaper than a hotel, train or airfare. While other bus services like Greyhound and Megabus do offer service between L.A. and San Francisco, neither offers beds. 
After an initial run in April with a prototype bus, the company's Yelp page is accruing some positive reviews. However, SleepBus is holding off on its service until later this summer. "We unfortunately can't take any new reservations until we get more buses online and are working with our manufacturer to build 10 brand new buses right now," a message on the company's website reads. More trips should be available starting August 15, 2016.