New Kickstarter Could be a Revolutionary Way to Teach Kids Foreign Languages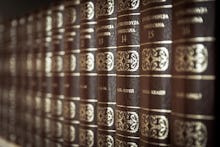 It's not easy learning a foreign language. Anyone who's spent endless hours in school classes mouthing verb conjugations, knows the return is rarely equal to the investment.
Now, two friends may have a revolutionary new way to teach kids foreign tongues — and they won't even know they're learning.
The idea is called One Third Stories. 
Creators and friends Alex Somervell and Jonny Pryn, hope to build a series of kid's books that begin in English but then gradually transition into another language as the story continues. 
By the end it has completely changed over — without the reader even noticing!
The pair's idea has already struck gold on the crowdfunding website, Kickstarter where the two have raised more than $20,000 from over 450 backers to fund their first hardback book.
"58% of adults in the UK regret not learning another language when they were younger," they wrote. "That number is only set to get bigger as a whole generation miss out on the gift of another language. We want to change all of this by combining language education with entertainment. That's why we're making a beautiful hardback book for kids."
In addition to written books the pair is also looking to create audio versions, as well as build an app and even create puppet show. 
So watch out Rosetta Stone!
Read more: The Book Is Risen! Publishers Say Physical Book Sales Are Back on the Rise