"Beyoncé Day" Is Now an Official Holiday in Minnesota — and People Are Pissed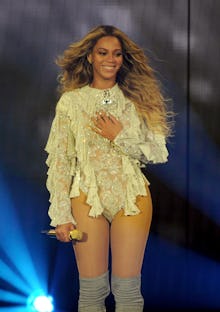 Minnesota Governor Mark Dayton has apparently been sippin' the Lemonade, as he declared May 23, 2016 "Beyoncé Day" in the Land of 10,000 Lakes.
But not everyone is ready to get into formation for Bey Day. 
Gov. Dayton praised Beyoncé's musical achievements and influence she's had on young women. "Beyoncé has influenced many Minnesota girls and women with the powerful, positive messages in her music, and her impact and success have been widely-recognized," Dayton said in his glowing proclamation.
A lot of Minnesotans aren't readying their bedazzled leotards for celebration, though. 
Many were quick to point out that Minnesota's very own Prince has yet to receive such an honor. 
Fans of the Purple One weren't the only ones annoyed. Others, many of whom think Bey's song "Formation" is anti-police, scoffed at the move, and also, let Gov. Dayton know on his Facebook page.
Maybe next year more people will be on board?
Read more: Kim Kardashian West Thinks She Knows Who Beyoncé's "Becky" Is