White High School Footballers Allegedly Raped Disabled Black Teammate in Idaho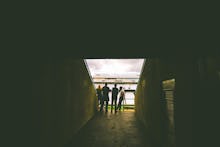 Three white teenage boys at Dietrich High School in Idaho are accused of coaxing a black, mentally disabled teammate into what he thought was a hug in their locker room, before they held him down and raped him in the rectum with a coat hanger on Oct. 23, 2015. Now two of the boys are being charged as adults with "forcible sexual penetration by use of a foreign object." 
The boy accused of holding his teammate down will be charged as a juvenile. However, 17-year-old Tanner Ward is accused of forcibly penetrating the victim with the hanger, while 18-year-old John R. K. Howard allegedly repeatedly kicked the hanger into the victim's rectum, causing physical harm. 
"I screamed," the victim said during a pretrial hearing in April, according to Magic Valley. "I was pretty upset. I felt really bad. A little bit betrayed and confused at the same time. It was terrible — a pain I've never felt."
The victim's family is also suing Dietrich High School for $10 million, arguing the rape was the apex of months-long racial bullying and harassment. 
The civil complaint alleges he "was taunted and called racist names by other members of the team, which names included 'Kool-Aid,' 'chicken eater,' 'watermelon' and [the N-word]," the Washington Post reports. He was also reportedly forced to sing "Notorious KKK," a racist, extremist song.
The lawsuit argues that Howard in particular targeted the victim, who, according to the suit, suffers from "mental disorders, including learning disabilities," and that the school not only failed to thwart the abuse but encouraged it. 
Howard's preliminary hearing is scheduled for June 10. Ward and Howard face felony charges and, if found guilty, they could be sentenced to life imprisonment.