Apple Has Confirmed That the Next IPhone Will Be All Glass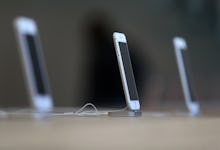 How much does iPhone insurance cost these days? 
A previously rumored claim that Apple's next phone product will feature an all-glass casing was just confirmed by a source close to the development process — meaning that you better hang on tightly to your phones from now on.
Allen Horng, chairman and chief executive of Catcher Technology, said at the company's annual shareholder meeting that Apple Inc. has decided to go all-glass in an effort to make its products more desirable to a new segment of the saturated smartphone market.
"As far as I know, only one [iPhone] model will adopt glass casing next year," Horng told reporters on Thursday.
Forbes has speculated that the model in question will be the hotly anticipated iPhone 8 Plus, or even the rumored "iPhone 7 Pro." 
Horng's company, Catcher Technology, has long been tasked with the production of Apple's metal iPhone frames. 
According to Forbes, Horng said that although using a glass frame, or chassis, instead of one made of metal would require increased technology to execute, the end result would be a visual departure from anything else currently on the market. 
The move is likely a strategic one, and comes at a time when Apple is struggling to compete with its global competitors. 
In an April 2016 report, the New York Times claimed that Apple's iPhone, once a prominent symbol of status and wealth in Asia, saw sales fall in 2015 as consumers flocked to buy up products from other suppliers that "compete with Apple on technical specifications and aesthetics."
Read more: The People Who Made Your iPhone Would Have to Spend a Month's Wages to Buy One