Police Officer Gave Kid the Surprise of a Lifetime After Pokemon Cards Were Stolen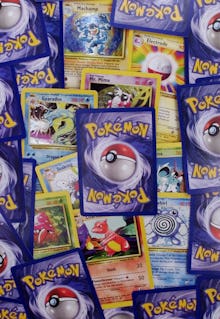 Apparently feeling the pressures of the need to catch 'em all, a kid stole 9-year-old Bryce's entire Pokemon trading card collection right out of his hands last week. 
Cleveland police officer and fellow Pokemon enthusiast Jimmy Grotenrath was called in to investigate the heinous crime and determine the best course of action.
For Grotenrath, that meant donating his own collection to Bryce. 
"I grew up with Pokemon, I loved Pokemon as a kid and I would be heartbroken, too, if my cards were taken from me," Grotenrath told FOX 8.
Officers, with the help of neighborhood kids, located the thief and returned the collection to Bryce. However, a few cards were missing. 
But thanks to Grotenrath, Bryce's collection is even better than before — apparently one of the gifted cards is one of just about 10 in the entire world.
"I was, number one, excited," Bryce said, according to KTLA. "I didn't think he was going to give them to me. It's been really exciting."
The thief, on the other hand, got his karmic destiny and received a stern "talking to."
Read more: This 8-Year-Old's Heartwarming Letter Is Making President Barack Obama Come to Flint