A Hospital Shot Thousands of Images of Gynecological Surgery Without Women's Knowledge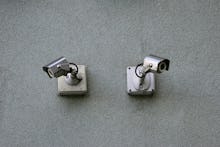 Sharp Grossmont Hospital in San Diego has reportedly filmed nearly 7,000 videos of women undergoing gynecological operations without their knowledge, MedPage Today reported. The cameras had been installed to catch a sedative thief but simultaneously breached the privacy of many patients. 
Dr. Patrick Sullivan, former chief of anesthesiology at Sharp Grossmont, penned an open letter highlighting this "extreme betrayal of trust." 
According to Sharp, Sullivan wrote, "There are 6,966 images contained within the multitude of images of women undergoing operations of a very personal, private nature, unconscious and in states of exposure."
He may be referring to the lithotomy position — or legs wide open — while medical instruments are inserted into the vagina. 
"One can only imagine what might be on these video clips," Sullivan wrote.
As Sullivan included in his letter, "multiple sources" claim the aforementioned video clips were reviewed by a male security employee at the hospital. 
Several OB-GYN physicians and anesthesiologists, including Sullivan, found out about the existence of these motion-activated cameras back in March 2013 and "implored" the Women's Center Director to get rid of them, according to Sullivan's letter. She denied their request, so anesthesiologists subsequently put tape on the cameras during surgeries until "they disappeared." 
The Sharp Hospital accidentally sent 14 of those clips including the patients' faces to the accused thief's attorney, Vocativ reported. 
Having this sensitive material at all is a risk — and hospitals have proven vulnerable to hacking attacks in the past. MedStar Health Inc. in and around Washington, D.C., had to use paper systems after a ransomware attack shuttered its computers. Methodist Hospital in Kentucky was operating "in an eternal state of emergency" after getting hit with ransomware, CNN reported. The Hollywood Presbyterian Medical Center was blackmailed for about $17,000 in exchange for restoring its inoperable computer system. 
Not only is filming patients' surgery a violation of trust — the films can also end up in the wrong hands.