The Brock Turner Case Highlights a Shocking Statistic When It Comes to Rape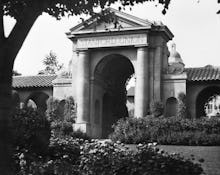 The widespread criticism and controversy surrounding the lenient charges given to 20-year-old former Stanford University swimmer Brock Turner, who was convicted for sexually assaulting an unconscious woman last year, points to a harrowing statistic on the topic: that 97% of those accused of rape will avoid punishment, according to the Rape, Abuse and Incest National Network. 
It's recommended convicted rapists receive eight to 20 years in prison, according to the United States Sentencing Commission. But typically, local judges will base the punishment on factors such as the crime's severity or the criminal record of the defendant, according to the Washington Post. Only 84% of convicted rapists even end up in prison.  
For Turner, his sentence was reduced from the prosecutor-recommended six years to just six months in jail and three years on probation because, as his father and others argued, prison could have a "severe impact" on his well-being. 
Turner, whose crime had eyewitnesses, was convicted of three felonies —  assault with intent to commit rape of an intoxicated person, sexually penetrating an unconscious person with a foreign object and sexually penetrating an intoxicated person with a foreign object. 
"If you ask someone on the street what a rapist looks like, they'll tell you a stranger with a ski mask and a gun," lawyer Claudia Bayliff said, according to the Washington Post. "You get this superstar athlete white kid from a fancy university, and he doesn't fit that image."
That very bias is what has propelled RAINN's statistic, despite campus assault affecting as many as one in five women.
Read more: One Horrifying Quote From the Brock Turner Case Shows Rape Culture Is Alive and Well
Correction: June 7, 2016