Police Say Illinois Target Bombing Was Not Related to Its Bathroom Policy or Hate Crime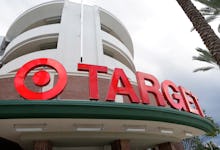 A small bomb went off inside the women's restroom of an Evanston, Illinois, Target on Wednesday afternoon around 4 p.m., local affiliate WGN TV reported. 
The bomb didn't hurt anyone and caused only minor damage. The station also reported that the bomb was housed inside a plastic bottle that did not contain projectiles like nails or tacks.
Law enforcement officials worked with Target to investigate whether the bomb was connected at all to Target's announcement that they support the right of all people — transgender or cisgender — to use the bathroom that matches their gender identity.
"There is no factual evidence that was uncovered during this investigation that points toward this incident being related to any policies of the Target store or a hate crime," the police said in a release on Saturday.
Since Target's announcement, anti-trans protesters have turned Target restrooms into battlegrounds.
Several videos have surfaced online — often uploaded by the protester — of protesters entering Target bathrooms in protest of the policy. The videos depict them yelling at employees, dressing up in drag to poke fun at people's gender identities and parading through stores warning others that Target puts the safety of young girls and women at risk by adopting this inclusive policy.
Meanwhile, transgender people have been using the bathrooms to do two things: pee and take selfies in support of the policy. 
After the passage of North Carolina's controversial HB2, which forced North Carolina residents to use the bathroom that matched their gender assigned at birth and not their gender identity, one North Carolina-based trans crisis hotline reported that the number of calls received had doubled. 
Now, cisgender protesters have made very clear that transgender people, who are often fearful of entering a restroom, must now fear that they may be harmed by a homemade bomb. 
In an email to Mic, Target said that customer and team member safety is "of the utmost important to Target." 
"We have zero tolerance for any illegal or unsafe behavior in our stores," the company said. 
June 14, 2016, 12:22 p.m.: This post has been updated.