A Teenage Girl Took Her Own Life After an NSFW Video of Her Was Posted on Snapchat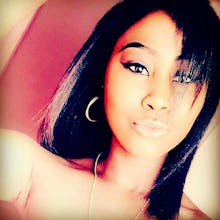 Earlier this week, 15-year-old Tovonna Holton died by suicide after classmates allegedly made a video of her in the shower without her consent and posted it on Snapchat, according to The Daily Beast. 
The girl's mother, Levon Holton-Teamer, told WFLA news that Tovonna had been bullied her freshman year, which she reported to the school, and their family was even considering taking the teenager out of the school next year. She believes slut-shaming and bullying contributed to her death. 
"Everybody was out there talking about her and calling her names and they said it went up on social media, Snapchat," said Holton's aunt Angela Scott, Fusion reported. Holton's mother told reporters her daughter took her own life on Sunday. 
Holton's friend Christian Coyle-Watts said her friends recorded the video without her consent and posted it on Snapchat. Her ex-boyfriend Joshua Iumbano, 18, then allegedly found the recording and posted it on Twitter following an argument the couple had over the weekend. In the days before her death, Holton had retweeted numerous posts about girls hating on each other and people being disrespectful. 
"Tovonna knew [her friend] posted the video, but Tovonna's boyfriend posted it, trying to expose her in a derogatory way,"  Coyle-Watts told The Daily Beast. "He did it just because he knew he could, and it would hurt her feelings." Coyle-Watts said the recording was originally meant to be a "body appreciation" post before the ex-boyfriend allegedly circulated it publicly with more malicious intent. 
When reached for comment, Iumbano said in a Twitter direct message that news reports have misrepresented the circumstances of Holton's death, and that he had never shared the video on Twitter. Following Holton's death, he has posted several videos and photos of the couple together, with the caption "i wish i can go back in time and prevent all of this" and "No one is at fault...She had problems going on that no one knew about. Let my angel rest in peace."
In an email to Mic, Pasco Sheriff's Office Community Relations Director Kevin Doll said that "detectives are investigating all of the circumstances and the allegations involving the death."
Unfortunately, this is far from the first time that a young woman has taken her own life following the nonconsensual release of nude or sexually explicit images. In 2008, recent high school graduate Jessica Logan died by suicide after her ex-boyfriend circulated a nude photo among his friends and her peers, who reportedly harassed her for months, calling her a "slut," "whore" and "skank." In 2013, 17-year-old Rehtaeh Parsons also took her own life after photos of her being raped by multiple teenage boys went viral on social media. One of the men featured in the video was later sentenced to 12 months probation. 
Editor's note: For information about suicide prevention or to speak with someone confidentially, contact the National Suicide Prevention Lifeline at 1 (800) 273-8255 or the Crisis Text Line at 741-741. Both provide free, anonymous support 24 hours a day, seven days a week.