Brock Turner Joins List of 126 Individuals Banned From USA Swimming for Sexual Misconduct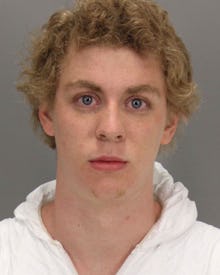 Former Stanford swimmer and rapist Brock Turner, convicted for sexually assaulting an unconscious woman, has been permanently banned from USA Swimming. 
USA Swimming — the national governing body for competitive swimming — adds Turner's name to a long list of swimmers, referees and coaches permanently banned from the national organization since 1999. USA Swimming oversees over 300,000 swimmers, and 2,800 private and public swimming clubs. 
Out of 137 individuals reported to USA Swimming, 126 of them were banned for sexual misconduct. 
According to USA Swimming spokesman Scott Leightman, Turner's USA Swimming membership expired at the end of 2014, around the same time he started his Stanford swimming career. He was not a member when he raped a 22-year-old in 2015. 
"Brock Turner is not a member of USA Swimming and, should he apply, he would not be eligible for membership," Leightman said to USA Today. "Had he been a member, he would be subject to the USA Swimming Code of Conduct. USA Swimming strictly prohibits and has zero tolerance for sexual misconduct, with firm Code of Conduct policies in place, and severe penalties, including a permanent ban of membership, for those who violate our Code of Conduct."