Apple WWDC 2016 Live Recap: iOS 10 Updates, New OS X 12.1 and What You Should Know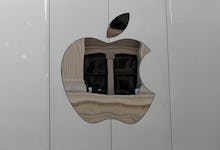 On Monday, Apple will take the stage for its annual Worldwide Developer Conference — its moment, or several hours, to spotlight what it has been cooking up behind-the-scenes to make your iLife better. WWDC 2016 kicks off at 10 a.m. Pacific at the Bill Graham Civic Auditorium in San Francisco and will likely showcase a lot of updates to the insides of your iDevices. 
Welcome onboard the iHype Train.
Rumored changes coming to Apple products include improvements to the Photos app, new 3D Touch shortcut previews, a redesigned Apple Music app and maybe even a Dark Mode for iOS. Also — Siri may suck less. She may even be able to answer your calls for you when you're busy and transcribe the messages. 
You can livestream Apple's WWDC keynote online, but you'll need to meet these requirements, according to the Apple website: 
"Live streaming uses Apple's HTTP Live Streaming (HLS) technology. HLS requires an iPhone, iPad, or iPod touch with Safari on iOS 7.0 or later, a Mac with Safari 6.0.5 or later on OS X v10.8.5 or later, or a PC with Microsoft Edge on Windows 10. Streaming via Apple TV requires an Apple TV (2nd or 3rd generation) with software 6.2 or later or an Apple TV (4th generation)." 
There may be some hidden teasers on the WWDC 2016 website. The text features some cryptic clues. Is Apple going to make disappearing photos like Snapchat? Better weather app notifications? An iTinder? 
Stay tuned. 
We'll be updating this story as the keynote happens. 
Tim Cook opened the conference with a statement about the tragedy in Orlando. He asked the audience to rise for a moment of silence. The full statement below:
"We offer our deepest sympathies to everyone whose lives were touched by this violence. Senseless, unconscionable act of terrorism and hate aimed at dividing and destroying. The Apple community is made up of people from all around the world. All different backgrounds and all different points of view. We celebrate our diversity. We know that it makes us stronger and moves everyone forward. Please rise and join us in a moment of silence to honor the victims and the people who loved them."
WatchOS 3
It's faster! About seven times faster, according to Apple's Kevin Lynch. There are also plenty of new features. Scribble lets you write letters right on the screen to spell out words that may not be in the message reply options. SOS lets you press and hold the side button to contact an emergency number right from your watch. SOS will also notify your emergency contacts with a message and a map with your current location, as well as pull up your medical information, such as your age and allergies. Activity Sharing lets you swipe right to view selected family and friends' activity rings, sorted based on the metrics you choose. You can tap on someone for more details as well as smack talk for "motivation" via voice messages. Wheelchair users' Apple Watch experience has been better optimized for them — it will send them a "time to roll" notification rather than "time to stand," and their activity rings are optimized for wheelchair pushes. Breathe is another feature that offers guided breathing sessions to quiet your mind through "beautiful visuals" or "gentle taps" via haptic feedback. 
tvOS 
There's a new version of the remote app that has all of the features found in the Siri remote. It uses the accelerometer to play games and you can enter text with the keyboard. Siri now lets you search movies by topics. You can also ask her to search YouTube. 
macOS Sierra
If you have an Apple Watch, you can use the new Auto Unlock feature, which bypasses the need to type in your password to log into your computer. Universal Clipboard lets you copy and paste across your devices automatically — so if you copy a link on your iPhone, you can paste it onto your MacBook. iCloud Drive will also make your desktop available across your other devices to better access your documents. Desktop storage will also be optimized by getting rid of files you'll never use again, like the Safari Web cache or 30-day-old trash. Apple Pay is now available on the web. You can pay using Touch ID on your iPhone or Apple Watch. It is now available in the US, UK, Canada, Australia, China and Singapore. In the next few months, Apple Pay will roll out to Switzerland, France and Hong Kong. Picture in Picture will let you watch a video while you're working —you can move the video around your screen as a smaller-scale window. Also, Siri on your Mac! 
iOS 10
You will be able to raise your phone to wake it and see what's on your lock screen without touching a button. 3D Touch has been improved upon — you can press in and clear notifications on your screen. You can add a widget to your favorites through 3D Touch preview screens. Apple also wants to make Siri — which gets 2 billion requests a week — suck less, so it is opening it up to developers to integrate the personal assistant into third party apps. QuickType uses deep learning to allow Siri to automatically offer up relevant information. Photos will get smarter using Advanced Computer Vision. Apple is bringing facial, object and scene recognition as well as advanced artificial intelligence to your photo library to cluster photos together based on the image's location and people in it. This will allow for more powerful search within your Memories, which are curated and edited into little videos with music to fit the mood of the imagery.  
There's also a new design for Maps which aims to be more "proactive" — it automatically zooms in and out and lets you zoom ahead to check on upcoming traffic. It also lets you search for possible stops (e.g. a restaurant or gas station) along your route, letting you know how much time it'll tack onto your trip if you make the pit stop. You can also make a reservation or book a car from within Maps.
Apple Music gets an overhauled design that wants to be more intuitive and familiar, which includes curated playlists — you know, like Spotify Discover. Apple News also got an all-new design, which includes suggestions based on what you read and stories curated by the editors. Apple also introduced subscriptions and breaking news notifications to the News app. 
Apple announced new features for HomeKit. HomeKit Scenes let you, well, set the scene. If you say, "Hey Siri Good Morning," it can turn on your lights and open your blinds — if you happen to have fancy blinds that connect to the internet. You can also unlock the door and speak through the intercom via the lock screen. You can even have it turn on your hot tub for you, if you have an IoT jacuzzi.  
iOS 10 will be available as a free upgrade this fall.  
Messages
Rich links will open within the message app, which means if you receive a link to a video, you don't have to navigate away from the message to watch it. There will also be emoji predictions as you type. When you tap on the emoji button, it'll highlight all of the "emojifiable" words, letting you tap to "emojify." RIP words. 
Bubble Effects let you customize the size of your text and Invisible Ink lets you slide your finger across the bubble to decode a message or picture. Handwritten Messages, Digital Touch and Full-screen Effects are all additional features to add a bit of customization to an iMessage.
Privacy
Apple said it uses end-to-end encryption in chat apps as well as on-device intelligence to keep your personal data under your control. It also uses differential privacy to crowdsource user information for optimized features while keeping individual user's data anonymous.
Read more: