iPhone 7 Rumor Update: The New Home Button Might Not Be a Button at All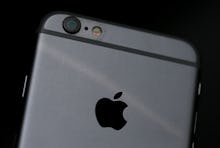 The iPhone 7 might be even more impressive than we thought. 
An alleged new leak from MobiPicker shows a home button that might not be a button at all. Instead, it's a "touch-sensitive" button that would respond to touches and taps but couldn't be pressed like the current home button. MobiPicker's source says that the button is flush with the iPhone 7's screen, not indented.
While the rumor is just a rumor for now, there is some significant evidence to back it up. In March, MacRumors revealed a patent granted to Apple that shows a pressure-sensitive home button made from Liquidmetal. Liquidmetal is a special strong material that feels smooth like glass but is made of metal, and Apple has had various agreements with the company that produces it since 2010.   
Of course, just because Apple is granted a patent doesn't necessarily mean it will do anything with it. Apple has a patent for a special glove to wear while using your iPhone, but that (thankfully) doesn't exist. Apple files for and is granted so many patents on a regular basis that there's a whole website dedicated to the company's patents. 
Read more: