5 Cheap Vacation Destinations to Make the Most of Your Summer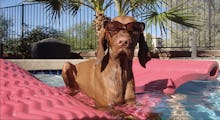 There is so much to consider when planning a vacation.
Vacation deals shift with the tides, which can be tricky for for those of us who'd really like to go see some tides but lack the extra cash. Flight prices will be different depending on innumerable variables, including where you live and what time of day it is, and driving will prove prohibitively expensive for some and a breeze for others. The cheapest vacations are likely to be those taken closest to home, which isn't the most exciting prospect for those looking to get away. 
That's why sites like Expedia and Kayak and, surprise surprise, Cheap Flights are useful — they sort deals of the day and allow you to set price alerts for airfare dips. Airbnb, where legal, is another helpful tool for scaling back rooming expenses.
Cutting the cost of air travel is half the battle for most people in search of, for example, a tropical getaway, but no matter where you're going, your point of departure of course will play a decisive role in the price of the vacation. With that in mind, the following vacation destinations won't be cheapest for everyone, but all things considered, they're pretty damn cheap for the good time you're getting in return.
1. Key West, Florida
If you are looking to see the most possible cats for the fewest possible dollars, Key West is the destination for you. U.S. News and World Report ranked the Florida island fifth on its list of cheap vacation ideas, especially for travelers looking to vacation between March and August. Key West is walkable, its dining options skew casual, and while it's not known for its beaches (there are better ones in Florida), it has them, and walking on beaches is free. 
But perhaps most importantly, Key West is home to the Ernest Hemingway Home where, for the reasonable price of $13, you can immerse yourself in a jungle of six-toed cats, thought to be descendants of Papa Hemingway's pet cat, Snow White. History, sand, fun, sun, extraneously-toed cats — all in all a pretty neat package.
• Cheap hotel ideas from Trip Advisor
2. Yosemite National Park
Both the U.S. News and World Report and Bankrate name Yosemite as their No. 1 cheap destination, possibly because a car's worth of people can gain entry for seven days for a grand total of $30. As with any budget trip, it's best to plan for the off-season, when rooms drop as low as $40 or $60 per night. Or, visitors can camp, paying a nightly $12 to $26 for a plot. You can bring your own food and drink and enjoy some deeply impressive natural wonders. Also, the Obamas loved it.
• Cheap hotel ideas from Hotels.com
3. Costa Rica
Airfare might put this destination outside the reach of some travelers, but readers who live in Tampa, for example, might find flights for eminently reasonable prices. It all depends from where and when one wants to fly. Anyway, according to Lonely Planet, visitors will find cost-effective vacation locations on Costa Rica's Caribbean side, packed with free activities and well-priced restaurants. Aquatic athletes will enjoy the surfing opportunities, the lazier traveler will enjoy flopping for free on a selection of beaches and most reasonable humans should enjoy a trip to the sloth sanctuary, which costs just $30 for two hours.
• Cheap itineraries on Tripmasters
4. Badlands National Park
More than just an amazing song, South Dakota's Badlands are home to Mount Rushmore, the Crazy Horse memorial and the spaghetti western-style town of Deadwood — and are a steal of a stay, with camp sites starting at $18 per night and the opportunity to bring one's own food. The many tourist attractions housed within the national park's Black Hills borders make it an excellent choice for those in search of cheap vacations, especially those who aren't so into roving cats but are very into buffalo — the Buffalo Gap National Grasslands in Badlands offer some 600,000 acres for the animals to graze.
• Cheap hotel ideas from Trip Advisor
5. Quebec City, Canada
Europe is tough to do on a shoestring for those traveling from the U.S. and converting dollars to euros. As an alternative, Lonely Planet suggests Quebec City, a Canadian solution for Francophiles with limited funds. Hostels can be booked on the cheap, while cathedrals, battlefields and the harbor-side old quarter offer cost-free activities for visitors on a budget. For those who prefer international parks, Jacques Cartier National Park offers ample opportunities for lovers of winter sport, while Montmorency Forest promises excellent moose watching. And while dining can be expensive in Quebec City, it doesn't have to be — there are plenty of contemporary restaurant options for affordable eats.
• Cheap hotel ideas from Trip Advisor
Read more: