Join 'The Movement' — The Email That Explores the Intersection of Identity and Experience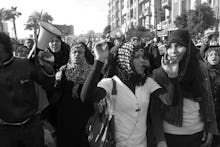 Every Friday, Mic's Editorial Director of Culture and Identities, Samhita Mukhopadhyay, will send you her thoughts on an important issue to Mic readers.
Want to check out the first edition? Read it here.
Ready to get involved? Sign up here.