Dow Jones Just Plunged After Brexit — Here's How EU Referendum Is Affecting Markets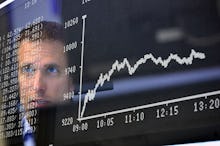 Following the results of Thursday's Brexit vote, which swung in favor of the United Kingdom leaving the European Union with a majority of 52%, the Dow Jones industrial average dipped more than 500 points at Friday's open.
Ahead of Friday's opening, Standard & Poor's senior index analyst Howard Silverblatt called the impending downturn a "knee-jerk reaction." The drop, he said, isn't as devastating when considering this past week's 2% increase. Certainly, it would be unwise to make any rash decisions about your retirement accounts or other investments in the wake of Brexit.
Still, this week's events are unprecedented and many economists and market analysts believe volatility won't be going away anytime soon.
"This could be one of the worst openings in history, since at least 1986 — that's 30 years," Silverblatt said. "Whether we end up there on the close though is a different story."
The United Kingdom immediately felt the impact of the historic decision, as the value of the pound plunged to less than $1.32, the lowest trading rate since 1985, according to the BBC. The Telegraph reported that the U.K.'s FTSE 100 Index fell around 8.7%, with the FTSE 250 — which is a broader measure of the U.K.'s economy — falling by about 12.3%. 
Shockwaves reverberated in other European markets, with the German stock market taking its biggest hit since 2008's global financial crisis. 
Silverblatt is already looking ahead to the other shifts in European politics. He said what the turmoil in Europe ultimately adds up to is uncertainty.
"Uncertainty is what the market hates the most and this is pure uncertainty," Silverblatt said. "We can quantify who's exposed, who's not, but we don't know where we're going."
Even before U.S. markets opened on Friday, global stocks lost $2 trillion in value.
Read more: