The Facebook Algorithm Change Should Deal a Huge Blow to Clickbait News in Your Feed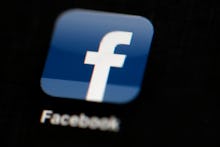 Facebook's latest algorithm change means you may start seeing a lot more selfies of your family and friends and fewer clickbait news headlines in your feed. 
The social media giant is adjusting its algorithm to prioritize user-generated content over publisher content, Recode reported on Wednesday.
"There are more and more publishers on Facebook and they're publishing more and more often," Facebook vice president Adam Mosseri told Recode, "and we want to make sure friends and family stay a core part of the experience."
News headlines aren't the only content you could see less of in your feed with the tweak. Mosseri said the adjustment is "agnostic of media type," which means less video and Facebook Live video content from publishers as well (ironic because Facebook actually pays publishers to produce Facebook Live videos).
The change comes on the heels of a report by the Information in April, which found that people are sharing 21% less personal or "original" content on Facebook and that the company was working to reverse the decline in order to avoid a MySpace fate.
Read more: