Meet Mic News Alerts, the 1 Email You Need to Find Out the News That Matters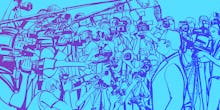 Want to stay in the know and find out why the news matters to your life? 
Sign up for Mic news alerts and find our everything that's going on before your friends text you about it.  
On mobile? Sign up here.