This Teen Surprised Her Family by Coming Out on Splash Mountain at Disneyland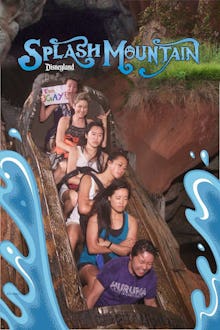 Sixteen-year-old Gina, a California native, wanted to tell her family that she was gay — but she wasn't quite sure how to do it. "I am not the type of person to have a deep, sit-down conversation, so I wanted to tell them in a lighthearted and fun way," Gina told BuzzFeed on Tuesday. 
So on a trip to Disneyland in June, Gina packed a sign that said "I'm gay!" in colorful letters — and pulled it out on Splash Mountain, just in time for the photo op. Her mom, who was on the ride with her, saw the photo just after it was taken, and Gina sent it to her dad and brother, BuzzFeed reported.
"My dad and brother said they were already 70% sure I was gay but my mom had no idea. ... But I knew they would be super accepting," she said.
Gina also tweeted the photo and said "this is how I came out yesterday lolol." Her tweet went viral, and was liked and retweeted thousands of times. The positive response blew her away.
"I never expected it to blow up like this," Gina told BuzzFeed. "People have responded saying I've inspired them to do the same thing, which I think is the coolest part of it all." 
Gina's not the only teen to choose a creative way to come out — in January, New Jersey high school student Jacob Rudolph came out as a member of the LGBT community to his friends and classmates during a school awards ceremony.
Read more: