Caitlyn Jenner Preparing to Head to Cleveland for the Republican Convention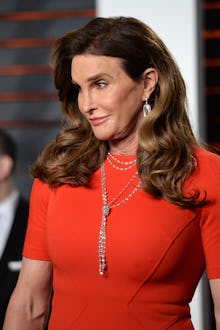 Look alive, Cleveland: Caitlyn Jenner is coming to town.
In a statement sent to the Daily Beast, the Kardashian-adjacent transgender icon announced that she plans to fly to Ohio for the week of the Republican National Convention, which begins on July 20.
"The party conventions are like the political Olympics, and I'm excited to be headed to Cleveland to stand with my fellow LGBT Republicans and allies," Jenner said in the statement.
But while conservatives from around the country will flock to the Quicken Loans Arena to show their support for presumptive Republican presidential nominee Donald Trump, Jenner herself has no plans to attend the convention proper. 
Instead, she'll make non-RNC affiliated pit stops, including a brunch and a Q&A session, to call for the Republican Party's support of the LGBTQ community.
"As a proud Republican and transgender woman, I want to support courageous Republicans who advocate for LGBT freedom. Our country's nondiscrimination laws must be updated and this cannot be achieved without bipartisan support. Congress needs to act, along with almost thirty Republican states, to update our nondiscrimination laws. I want to do my part to persuade more Republicans to support freedom for millions of LGBT Americans."
Despite incessant bragging from the Trump camp that the four-day convention will be a star-studded affair, rumors have quietly swirled that staffers are having trouble lining up eager speakers.
As PBS reported, George H.W. Bush and his son George W. Bush, the GOP's only two living Republican presidents, along with recent presidential nominees Mitt Romney, Ohio Gov. John Kasich, have all declined to attend.
Read more: