Survive Getting Laid Off and Bounce Back Like a Boss in These 3 Easy Steps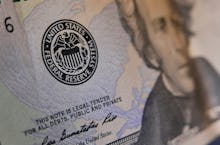 Just got laid off? You are not alone.
It's true that U.S. employment has bounced back since the worst of the recession — when one in five employees got a pink slip between 2009 to 2014, according to a survey by Rutgers University. But around 8 million Americans still remain out of work today, per the latest Department of Labor report.
Fortunately, losing a job because of downsizing isn't always as grim as it sounds. Many workers use the time after a layoff to reflect on former roles, reevaluate priorities, and reposition themselves to reach new career goals. For young people in particular, getting laid off can be a blessing in disguise — particularly if it's taken as a chance to launch into an entirely new profession or just pivot into a fresh role.
Just remember: To best survive a layoff, you will need careful thought, financial planning and the support of friends, family and professional networks. Losing a job can be just as devastating emotionally as it is financially; maintaining one's self-care over the course of unemployment is crucial in ensuring an easy transition back into the workforce.
Here are three ways to turn unemployment lemons into lemonade.
Develop a forward-looking mentality, fast
Instead of feeling sorry for yourself, take this time as a chance to think outside the box.
Sometimes it takes a fresh set of skills to help you find the right job, said Catherine Kaputa, author of Graduate to a Great Career: How Smart Students, New Graduates and Young Professionals Can Launch Brand You.
Among the people Kaputa interviewed for her book was a young man named David, who "lost his job and was struggling to find something in a tough job marketplace," she said.
"He decided to sign up for an intensive 8-week coding boot camp so he could apply for the plentiful jobs in the technology industry, or technology jobs in just about every industry," Kaputa said. "The coding schools know what skills are in demand and teach to that so their graduates are highly employable. Many coding boot camps have partnerships with companies and nearly 100% placement rates. David got a plum job offer."
Lean on social circles and professional networks
Being open and honest about your plight won't just encourage family and friends to offer emotional support: It could even help you dive back into the workforce.
"It can be an embarrassing thing to try and explain," said Craig, a 23-year-old college graduate who was laid off from his first position out of school and asked Mic to withhold his last name so he could speak on this personal issue.
"But there really is nothing to be ashamed of," he said. "I would usually explain quickly about being let go, but then focus on the future, where I was looking now and how excited I was for what opportunity was up next."
A smart way to use your free time, Craig said, is to reach out to friends, family, and friends of friends to ask for help and get ideas for new positions.
"Ask friends around you what they like about their jobs," he said. "If someone is doing something they love, there is a chance you might love it as well. So dive in and see if it's right for you too."
Finding peers who understand your situation is paramount, Kaputa said.
"You need two types of support groups," she said. "Close friends and family for emotional support, and allies [aka] young professionals who are going through a similar experience and can provide professional support and friendship."
Another resource to keep in mind is your university's alumni database — which you can also recreate by screening for your college on LinkedIn, Kaputa said.
"One powerful way to find a job is by focusing on alumns from your university who work at companies or in functional areas you are targeting," she said. "There's something about old school ties. Don't pitch yourself for a job in your email or attach your resume. Ask them for 15 minutes of their time for an informational interview... If you hit it off in your phone or personal interview, chances are your alumni contact will ask for your resume and refer you to others."
Prioritize time and money management above everything else
Figuring out how to budget time after a layoff can be challenging.
One trick is to use a "70-30" rule, Kaputa said. Dedicate 70% of your time to networking and marketing yourself for the positions you're most interested in, and 30% of your time filling out applications.
"Run your job search like a business," Kaputa said. "You'll need to keep track of everything on an Excel spreadsheet or specialized software to keep track of contacts, what your have sent, next steps and the like. Set up a filing system on your computer and physical files as well to keep track of resumes, companies, cover letters and other information."
Alas, getting through unemployment isn't just a matter of searching for a new job: You'll likely also be trying to manage costs of living, trim bills, and reduce spending — which can feel like a full-time job in itself.
"Surviving a layoff means bootstrapping and cutting expenses to a minimum," Kaputa said.
You can go on the offensive by finding creative ways to spend less, like selling old belongings, cooking in bulk, canceling subscriptions, and using surge protectors around the house to cut your electricity bill.
Read more: