Latest News on Phoenix, Arizona, "Serial Street Shooter": 7 Dead and 2 Wounded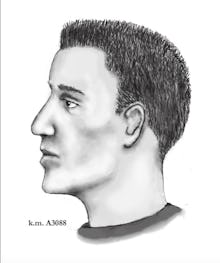 A string of shootings in Phoenix, Arizona, has left seven dead and two wounded since March. Local police have dubbed the killer "the serial street shooter." 
According to CNN, the shooter is targeting the Maryvale neighborhood, attacking people standing outside their homes at night.
"Someone out there knows who did this," Phoenix Police Chief Joseph Yahner said in a statement. "We need our community to call us or Silent Witness and help us solve these cases, bring justice to these families and victims and prevent more violence from occurring."
The serial street shooter's first victim is believed to have been a 16-year-old boy, wounded by the gunman on March 17. On March 18, the killer shot and injured a 21-year-old man. The shooter killed two people in April and a total of five in June. The most recent attack occurred June 12, when the shooter killed three people in the early morning.
Police have now linked the killing of Krystal Annette White, 55, whose body they found April 19, to the serial street shooter. She was shot well outside the killer's Maryvale radius but under the same circumstances as his other victims. 
According to CNN, witnesses have described the shooter as a 20-something white or Latino man, and police have released a sketch of the suspect. Authorities don't believe there's a method to his madness. According to Dave Biscobing, an investigative reporter for the local ABC News outlet, the Phoenix police don't believe the shooter has a motive. 
"He drives into these neighborhoods, sees someone standing outside," CNN law enforcement analyst Art Roderick said, according to CNN. "The victims' age range: It's from teenagers to the elderly, male, female. So he's just picking targets of opportunity, random individuals outside their homes at night."
Both the police and the FBI are investigating the shootings, and Silent Witness is offering a reward of up to $30,000 to anyone with information.  
Read more: