'Black-ish' Star Yara Shahidi Nails Exactly Why Representation Matters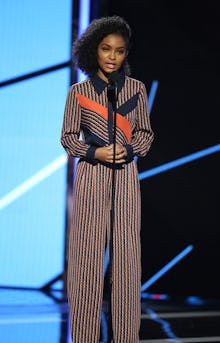 Half-black, half-Iranian Black-ish actress Yara Shahidi proved she's Amandla Stenberg-level woke during a speech she delivered at an event for activist organization Points of Light in June.
Shahidi brilliantly explained how media influences our perceptions of certain races and ethnicities:
Like, for example, the way Muslims are represented in the news:
"Often times any person from a protected class — whether that be LGBTQ, women, people of color, immigrants, whatever it may be — is default the representative of their entire community," she said. "And that is a lot of responsibility."
Watch the full video below:
Read more: