Fort Myers Club Blu Shooting: 2 Dead, Multiple Injured After Gunfire Erupts in Parking Lot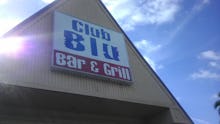 Two teens were killed and more than a dozen injured after gunfire erupted in the parking lot of a Fort Myers, Florida, club early Monday morning, according to CBS affiliate WINK-TV.
Club Blu was hosting a teen night when the shooting occurred, according to an attendee. 
Sources told the TV station teens killed were identified as 18-year-old Stefan Strawder and 14-year-old Shawn Achilles.
Strawder had posted on Facebook about attending the party.
Three suspects are in custody, according to officials. The victims have not been identified.
Fort Myers Police Captain Jim Mulligan said it's unclear how many people have been injured, but put the number at 15 to 17. "The numbers, they're sort of fluctuating. We have multiple hospitals calling in," Mulligan told WINK-TV.
A Lee Memorial Hospital spokeswoman said during a press conference on NBC News that the ages of the victims range from 12 to 27.
A house and cars nearby the club were also shot at, according to CBS News.
Timothy Settles, who was at the club, livestreamed via Facebook Live from what appears to be inside a hospital following the shooting, and wrote "I don't wanna die" on his status.
A motive for the shooting has not been confirmed, and links to terrorism have not been found, an official told WINK-TV.
July 25, 2016 10:19 a.m.: This story has been updated.