Will the Samsung Galaxy Note 7 Be Waterproof? Here Are All the Leaks and Rumors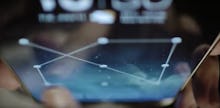 Samsung's got a potential Apple iPhone killer, and it's called the Galaxy Note 7. It'll be unveiled August 2, but numerous leaks and rumors already give us a great idea of what to expect.
The feature that's collecting the most buzz so far is probably the dustproof and waterproof design, but there's plenty more to talk about. The high-definition, edge-to-edge screen will supposedly be nearly 6 inches, there's apparently a front-facing flash, it may have three colors: black, silver, blue, and run smoothly with a possible 6GB RAM and an expandable 64 GB hard drive. 
Fast charging without a cable is a huge plus, and so is a larger battery — ideally, one that could last longer than the meager 10 hours or so most of us get with an iPhone 6S.
The biggest, but less likely, rumor so far is an iris scanner, a tool even more secure than the iPhone's fingerprint scanner, something that's straight out of Minority Report.
In May, Tech Insider ranked the best smartphone cameras and found the Samsung Galaxy S7/S7 Edge's great dynamic range and wide aperture beat out the new iPhone camera in a head-to-head test. If the Galaxy Note 7 has a similar model, rumored 12 megapixels in the back, 5 megapixels in the front, you've got a compelling case to switch to Samsung if you're eager for better photography.
So, OK, let's compare to the iPhone 7 (or 6SE), the new iPhone coming out in September. With the new iPhone, we're looking at stronger glass (maybe), improved camera, improved speakers and ... no more headphone jack. 
If you're one of the Apple fans bummed out that this won't be much of an upgrade, consider what the Galaxy Note 7 might have to offer instead. Basically, Samsung has solved everything Apple users complain about. The new phone is bringing us fast wireless charging, waterproof design, better camera, expandable memory longer battery and maybe some futuristic eyeball tech.
Basically, Samsung has solved everything Apple users complain about.
Watch the first ad for it here. Notice the part about phones falling in water. Anyone who's suffered the humiliation of dropping their phone in the toilet ought to feel a pang of jealousy.
Read more: