Amy Winehouse Foundation to Open a Recovery House for Women Overcoming Addiction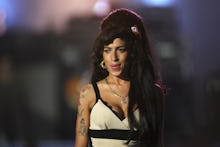 The Amy Winehouse Foundation has teamed with nonprofit housing organization Centra Care to establish Amy's Place, a women-only recovery house for those overcoming drug and alcohol addiction, according to a press release.
"This project will make such a profound difference to so many young women, enabling them to have a safe environment in which to re-build their lives and put into practice all the learning they have acquired through their treatment journey," Jane Winehouse of the Amy Winehouse Foundation said in the statement. "Fresh starts are difficult to make; full of challenges, but at Amy's Place we will give young women the tools and support to help them make this a reality."
Amy's Place will open in August and will specialize in the needs of women living with an addiction. The program aims to close the gap between men and women in overcoming addiction. According to the release, women overcoming addiction require a safe space to address potential issues of physical abuse. 
Research supports this model of recovery. A 2007 study showed that only 31% of addicts who entered supportive housing reported using drugs 24 months after their stay, compared to 65% of people who were not in housing. 
Amy's Place will also rectify a lack of women-only housing in the UK, where only 1% of addiction housing caters specifically the needs of women. 
Winehouse fought an alcohol and drug addiction for much of her life and died of accidental alcohol poisoning at 27 years old in July 2011. Since her death, there's been much speculation about the last few months of her life, which was explored in the documentary Amy. 
Read more: