Will There Be a 'Fresh Prince of Bel-Air' Revival? Will Smith Talks About the Possibility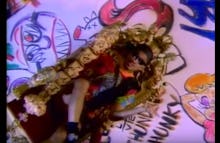 This is a story all about the possibility of a Fresh Prince of Bel-Air remake, per the '90s sitcom series' star, Will Smith. The actor — who will be playing Deadshot in DC Comics' Suicide Squad, out Friday — during an interview for E! News discussed the chances of him joining up for a rehash of the series. Put simply: He's not having it. 
"I don't think ever, like pretty close to when hell freezes over," Smith said. "Like, we're going to leave that one alone." 
Smith's response seems pretty definitive, though in fairness, there were some suggestions last year that a revival could be in store. According to an August 2015 report from Entertainment Weekly, Smith's production company, Overbrook Entertainment, was in the process of developing a family sitcom with very similar characteristics to Fresh Prince — nearly two decades after the show went off the air. 
It's unclear where the unnamed series, which still doesn't have a script or network attached to it, will go from here, but don't expect Smith to appear on camera. At best, he'd be doing work behind the scenes. 
While the prospect of a Smith-led Fresh Prince reboot are highly unlikely, Smith's venture as a villain in Suicide Squad looks promising, after the actor has previously rebuffed roles he deemed controversial (like Django in Quentin Tarantino's Django Unchained).  
He might not be the Fresh Prince again, but it's a fresh start for Smith as a villainous hitman who has, well, a deadly shot. 
Read more: