Netflix Accidentally Put Aziz Ansari Subtitles on a Nature Doc and the Results Are Amazing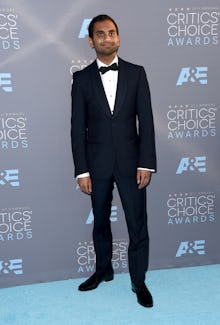 Thanks to a Netflix error, we now know what Aziz Ansari could be like as a nature documentary narrator: funny, but not quite on message.
As Mashable noted, redditor benmeiri84 posted a series of photos in which the user states Ansari's dialogue from his own Netflix comedy special, Aziz Ansari: Live at Madison Square Garden, was accidentally applied to what appears to be the BBC nature documentary series Planet Earth. 
As it turns out, Ansari's stand-up special in the concrete jungle aptly applies to a ton of situations in the animal world — whether it's commentary on dating, questioning if Tupac and Biggie faked their deaths or wondering if we are as cool as our parents.
Here's a sampling of Ansari's subtitles on the nature documentary scenes: 
Sure, it was a glitch. But is it too much to hope that Ansari soon becomes our generation's David Attenborough?
See all the screenshots from the BenMeiri84 on Imgur.
Read more: